Pike

Administrator


Posts

: 448


Join date

: 2019-02-26


Age

: 22

on Sat Mar 09, 2019 2:54 am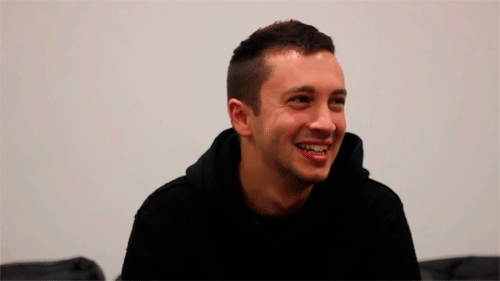 Tieghlur Nolastname
( (pronounced tie-lur matt-hew no-last-na-may))

Name:
Tieghlur Matthew Nolastname.
Gender:
"I'm a dude, dude."
Age:
"420 blaze it, ha ha" "jk im 19"
Sexuality:
"I'm a lesbian haha" "girls are hot, man" "would love to date one one day"
Personality:
"smoke weed everyday, lol" "wait what do you mean thats not a character trait" "dude smoking pot is a lifestyle" "Girls are hot, man." "Someone once told me weed isn't a personality... it really hurt me, man. I take my lifestyle very seriously."
Flaws (three or more):
"I'm perfect lol" "well y'know i live in a capitalist society but i'm a communist"
Eye color:
"Whoa man, I forgot… I have eyes?"
Hair description:
"The carpets match the drapes if y'know what i mean."
Height:
"no it's hi, how are you" "I'm 5'9" but if a girl asks i'm 6 foot y'know what i mean lmao?" ";)" interviewer: "how did you make that noise with your mouth"
Skin tone:
"I dunno skin colored I guess" "Bro why do you keep asking me to be more specific" "Tan I guess"
Ethnicity:
"Ethni City? Where's that? lol"
Body structure:
"I hardly know her" "Dude I'm buff as f*ck" "What do you mean I can't swear"
Other details?:
"Uh, I have a little business, so if you're looking for a hookup just look me up" "Any kind of hookup" "But I mostly deal weed" "Please don't ask for guns my mom found out I got one and she freaked" "She says its okay for Karen to have a gun, but not for me to have a gun." "My favourite colour is green."
Place of Birth (city, state, country):
"Weed is a state of mind." "NR Born n raised." "Oh, NR stands for New Rome"
Mortal Parent:
Karen Nolastname. "Yeah my mom is kinda a drag" "You know how moms can be though"
God Parent:
Jupiter
Abilities (doesn't use energy to do):
"haha, y'know i can do a bit of this, a bit of that."
Powers (uses energy to do):
"that just like better:"
Pets (if any):
"My mom's kind of a dog." "Some people call her a cougar. Ew."
History (four sentences or more):
"It doesn't matter where I was. It only matters where I'm going. Future so bright I gotta wear shades." "I have two tinder accounts, I wanted to see which one got more matches." "I'm like the second coming of jesus, Hey there Delilah ;)" "Vape jesus"
Cohort:
"Whats cur-hort?" "Oh.. They wouldn't let me play in their reindeer games."
Notes:
(Interviewers note: Due to Tieghler's lack of real answers, we decided to ask his friends about him. After realizing he didn't have many to speak of, we walked around until we found people willing to talk to us.)Karen Nolastname:
"Tieghler is sometimes the perfect son. Most of the time he isn't. Karen still loves him though."
Lachlan Reid:
"Just a dude being a guy. A guy being a dude."
Oliver Garrett:
"Never met the guy but Lachlan says he kinda sucks."
Neighbourhood Kid 2:
"He has a hot mom. No… youcantusemyrealname. This is off the record, right? Oh and he has good green."
Caroline Hanson:
"His weed sucks but he's the only dealer in town. He tried to grab my ass once so I punched him."
Skye Maddox:
"Sometimes I wish it was him I didn't remember. He showed up at my 10th birthday uninvited. He didn't even bring a gift. He took four party favors."
Delilah Lockwood:
"He tried to sell me weed once, I turned him down. Then he tried to date me and said he was Jesus 2.0. And he could quote on quote 'rock my world.'"
Sam Reid:
"I told him he wasn't allowed in our home anymore. He sneaks through the window though anyways."
Figueroth Creighton:
"He smells like a skunk 100% of the time."
Charles Maddox:
"He's a strange young man. I don't let him in the house, my wife is afraid of him stinking up the place. Still, a man like me needs to revisit his youth sometimes, and Tyler is the only person who has marijuana."
-With love from Astoria, Pike, and QMeetsWorld
_________________
Skye Maddox // Bea Dalton // Bess Nakamura // Bronte Cartier // Eleanor Zimmerman
Pike

Administrator


Posts

: 448


Join date

: 2019-02-26


Age

: 22

on Sat May 25, 2019 11:13 pm
so is anyone gonna approve this
_________________
Skye Maddox // Bea Dalton // Bess Nakamura // Bronte Cartier // Eleanor Zimmerman
redline2400

Member


Posts

: 258


Join date

: 2019-03-04


Age

: 20


Location

: Detroit, Mich.

on Sat May 25, 2019 11:33 pm
I mean, like, do NPCs need approval?
_________________
Dean Basilone | Securitas | 20 | Cohort 3 (centurion)
Maxwell Bachman | Mars, Ceres (legacy) | 16 | Cohort 4
Julien Bianchi | Nike | 18 | Cabin 17 (cabin leader)
Nick Mills | Apollo | 17 | Cabin 7
Lewis Anderson | Febris, Bellona (legacy) | 15 | Cohort 1
John Tillman | Ares | 22 | Cabin 5
Fay Dawes | Pax | 21 | NRU (fmr Cohort 2)
Joe Peña | Mellona (legacy), Robigo (legacy) | 16 | Cohort 4
Aaron Saginaw | Athena | 16 | Cabin 6
Nate Scott | Angerona | 16 | Cohort 5
Aikaterinē | Zeus | 18 | Cabin 1 (cabin leader)
11/16 character slots filled
RP Invite

Permissions in this forum:
You
cannot
reply to topics in this forum